Thanks everybody for yesterday. Now is the time for something else: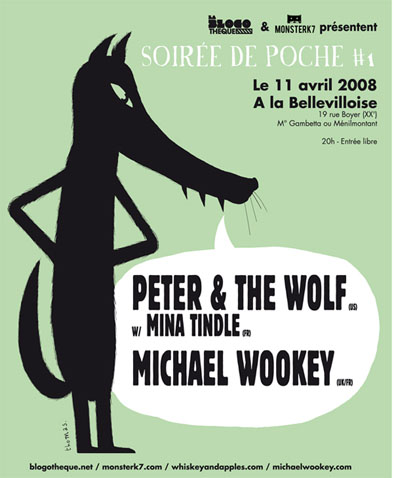 Peter & The Wolf
Mina Tindle
Michael Wookey
La Bellevilloise – Paris
Friday, April 11th at 8 pm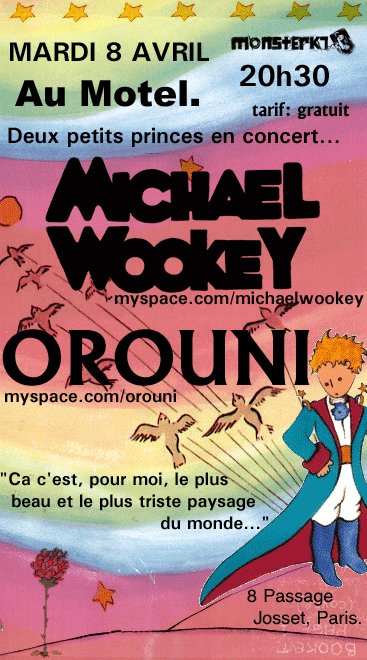 Michael Wookey + Orouni
Wednesday, April 8th – 8:30 pm
Le Motel – 8, passage Josset – 75011 Paris
free
Please note that this show is sponsored by Monsterk7, a great "record" label.
I have made a big decision. From now on, I will only record and play covers. I think it's much easier, because you don't need to write your own songs. Sometimes it's so hard to finish a tune, and lyrics are a pain in the a** too. Besides, it seems that covers are way more successful than originals. So now I will be able to concentrate on performing, which is very important. I hope you are all happy with it.