Sun burns out reviewed our new live song "No Features'".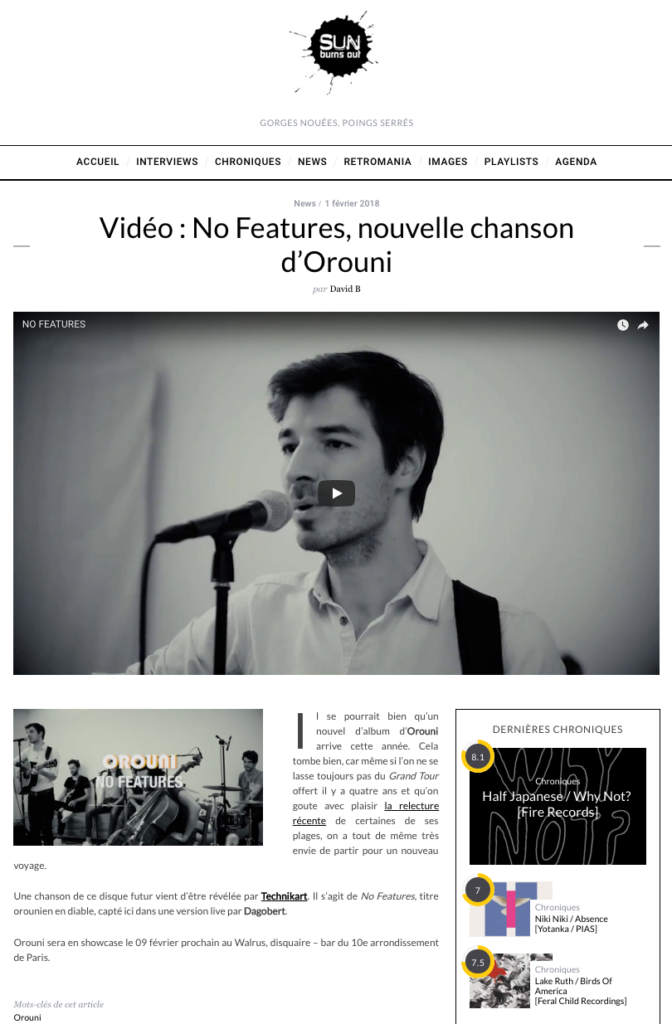 Monolith Cocktail wrote a thorough review of our new EP Somewhere In Dreamland, with references to Belle And Sebastian, The New Pornographers and Paul Simon, among others.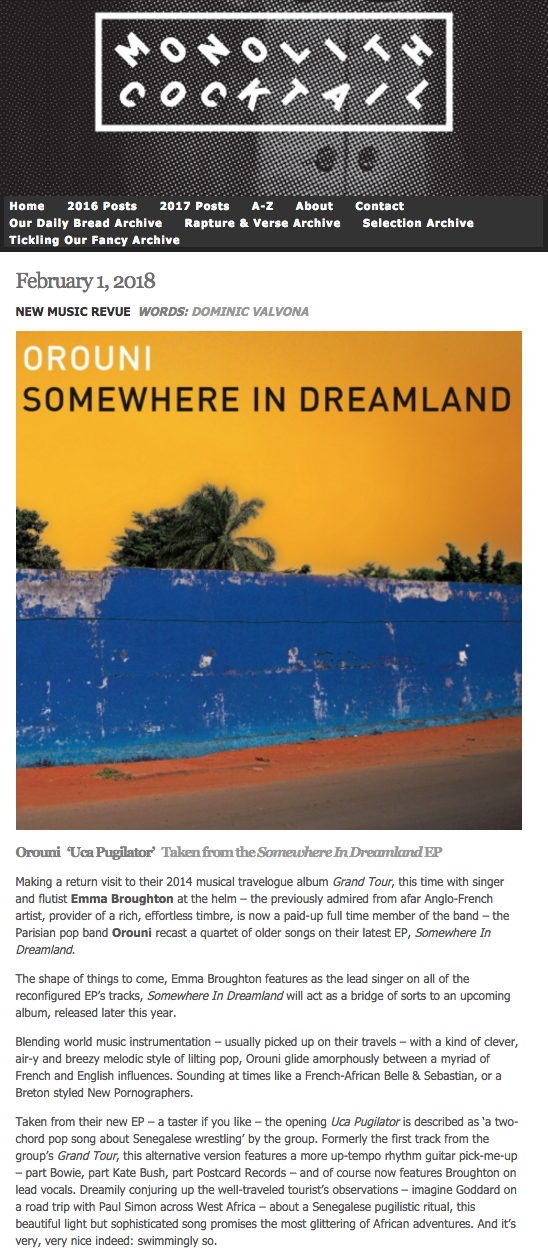 Technikart magazine premiered our new live song! "No Features" will be on our next album.