I'm happy to announce that Orouni's second album,
Jump Out The Window
, will be released on September 3rd on the extraordinary label
MonsterK7
.
The artwork has been designed by Natsko Seki: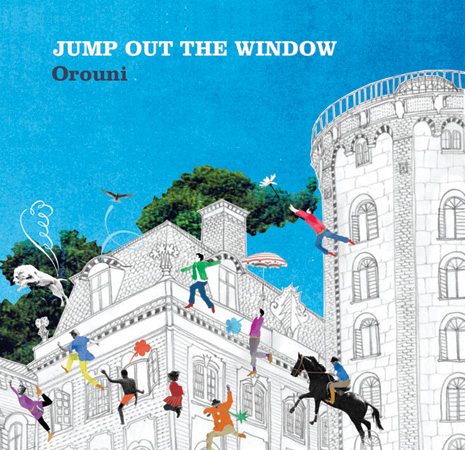 Here's the tracklist:
1. Panic At The Beehive *
2. A Story Of Ladder
3. A Greased & Golden Palm *
4. The Only Pictures I've Got
5. The Perfume Conspiracy **
6. The Moneylenders
7. Air Hostess On A Mission
8. Open It In May *
9. The Tyrant's Yoke
10. Stomach Attack *
*: featuring Mlie
**: featuring Mina Tindle

A release party will take place on September 3rd at Le Motel in Paris. If you buy one of the first fifty copies of the album, you will get a tape (yes, a real cassette!) with unreleased tracks, covers and remixes by prestigious musicians.