MiLK & Fruit Juice
has an (excellent) album out and it's called
Nobody Listens To Silent People
.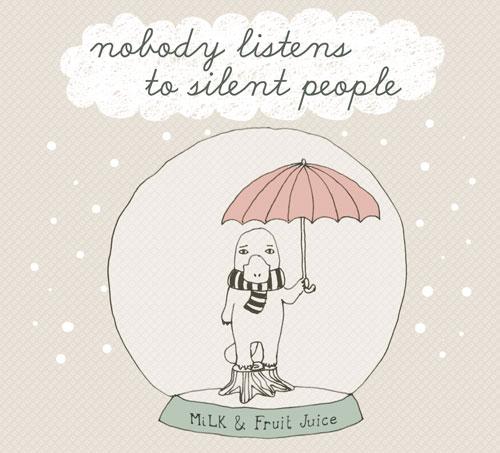 You can listen to some songs on his MySpace and that's also where you can buy the record.
My favorite songs are Intend To Be Happy, A Soft Hand and Three Stones In My Shoes. I also love The Basement Of My Brain and How Was My Day. Hmmm, so hard to choose…
Stay tuned, because there might be concerts after the summer!